Business Printing Services

One stop... one source. In our ongoing commitment to provide you with a single source vendor for all your business needs, Complete Office is pleased to announce our new Print Services Division.
Now you can order all your business printing needs the same easy and reliable way you are currently using to make your office products and furniture purchases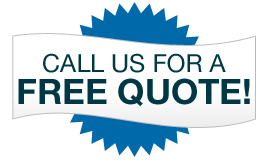 Our in house expertise takes the hassle out of print buying. We will work with you to gather all the required info needed to assure a solid quote. And, we can offer cost saving suggestions to reduce your overall outlay for printing. You can be assured your projects will receive the same careful attention to detail that you expect.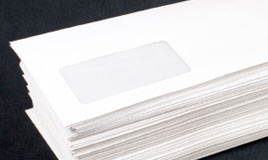 Corporate Identity
Letterhead
Business Cards
Envelopes
Binders
Labels
And more!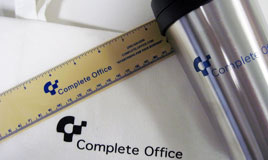 Promotional Products
Pens
Cups
Rulers
Coasters
Bags
And more!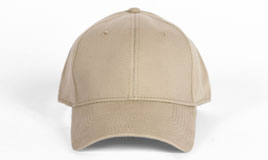 Apparel
Hats
Shirts
Coats
And more!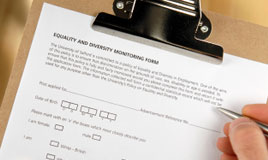 Business Forms
Custom Forms
Standard Forms
Warehouse & Fulfillment available
Request a Quote
For printing quotes, please contact your Account Representative or sign up to order from us.
Customer Testimonial:
Next IT has been a customer of Complete Office since 2005. Over the past 10 years, Complete Office has proven time and again their value with competitive prices and phenomenal customer service. We recently moved into a new building and used Complete Office as our sole vendor to purchase a significant amount of new furniture. We couldn't be happier with their expertise , wide variety of products and friendly demeanor. I can't imagine going to anyone else for our supplies or furniture needs."

Next IT | October, 2015
Things went very well for the installation. Matt and Jamelle were fabulous. Helpful, professional, thorough, and great communicators. It was a pleasure working with them. Everything looks lovely.

Seamar | October, 2015
We had been with another supplier for several years so this was not an easy decision. Meeting with the Complete Office Team gave our company the confidence to move forward and we have never looked back. The professionalism and customer service are very impressive, our orders are getting to all the 30 plus locations without a hitch

Andy Zozom | Goodwill of Seattle | June, 2015
Kyle, you guys are the best! You've proven yourself again and again, and it's always so enjoyable working with you. That's why I always like to reach out to you when we receive requests that are out of our scope. I wish you offered your trusted service in stressful transactions like real estate and car buying! Heck, I wish you had a COS Hair Salon too!

Rekha P | April 6, 2015
Overall, I appreciate the quality of service that is provided by your customer service representatives and delivery drivers. I have never had an interaction with any of them where I did not think that they were polite, kind, and professional. Your employees are great to work with and I am happy with the service and attention they provide.

Sea Mar CHC | March 31, 2015
Hi Kathy, I enjoyed meeting you today. Thanks for all your time and patience; you're very good at your job! What a thrill to see that my first order went through!

Connie Tracy: Administrator | Poulsbo RV | April, 2014
By the way Julie, kudos to Dave Lawson for researching an item I had ordered two years ago and processing an order for the same!

Les Bouck: Courier | UMC | April, 2014
Hi Don, While we're throwing compliments around, I appreciate all you do for us! Nothing like good old fashioned customer service to make my day!

Karen Hazzard: Court Coordinator | Fife Municipal Court | April, 2014
Julie, Matt and crew were MAGNIFICENT! They were cheerful and beyond helpful. Thank you so much and THEM. Made the day so much more bearable.

Jaelyn Falcone: Manager | SeaMar | April, 2014
Thank you Amy. In our dealings with Joel, yourself, and any other person representing Complete Office, you have all been not just professional, but have acted like good friends.

Crossover Church | February 4, 2014